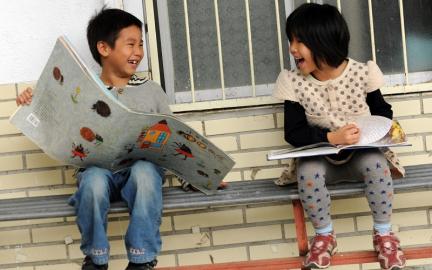 Come support a great cause through giving to "ATD Fourth World USA" while enjoying an enlightening film.
Joseph, the Rebel
by Caroline Glorion
2011 - France - 90 min
From a small group of destitute families in an emergency housing camp outside Paris in 1957, a movement was born that spans the world today. Joseph, The Rebel tells the story of Joseph Wresinski, parish priest who had himself grown up in extreme poverty, and the founding of ATD Fourth World.
For over 50 years, ATD Fourth World USA has been working in some of the most under-served communities in the United States to overcome the injustices of persistent poverty by bringing together people from all walks of life and learning from those who face poverty every day.
2017 will mark the centenary of the birth of Joseph Wresinski, an anniversary recognized as a Commemoration of National Importance by the French Ministry of Culture, as well as the 60th anniversary of the founding of ATD Fourth World and the 30th World Day for Overcoming Poverty. To learn more about these commemorations, visit: poverty-stop.org
After the screening, you will have the opportunity to interact with ATD's local representatives.
The film will be followed by appetizers and cocktails.
In French with English subtitles
Online registration is required for this screening. Register here.
Learn more about ATD Fourth World at 4thworldmovement.org
READ MORE