The Cultural Services of the French Embassy are pleased to announce a selection of French cultural events that will be presented in Washington, DC and its consular district this month.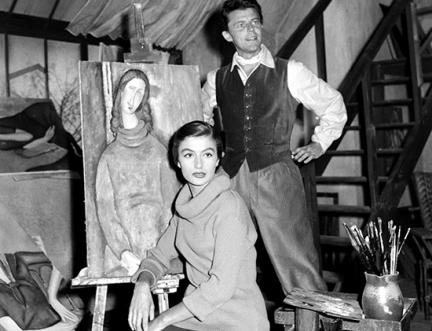 CINEMA
Gaumont at 120: Twelve Unseen Treasures

August 5 - September 2, 2017
National Gallery of Art - East Building Auditorium

The renowned French production company Gaumont has been producing major masterpieces for 120 years. This summer, the National Gallery of Art pays homage to Gaumont on the occasion of this momentous anniversary with screenings of twelve matchless treasures — from the great to the little-known, from gangster genre gems to auteurist literary legends.

In French with English subtitles.
The French Cinémathèque at the Avalon Theatre Presents: A Woman's Life

August 16 | 8:00 p.m
Avalon Theater

The monthly French Cinémathèque series at the Avalon Theatre, in partnership with the Cultural Services of the French Embassy, presents the screening of the film A Woman's Life by Stéphane Brizé.

Adapted from the novel Une vie by Guy de Maupassant, A Woman's Life is a tale of tormented love amongst the restrictive codes of 19th century Normandy. Upon finishing her schooling in a convent, young aristocrat Jeanne marries local Viscount Julien de Lamare, who soon reveals himself to be a miserly and unfaithful husband. As she navigates his infidelity, pressure from her family, and motherhood, Jeanne's rosy illusions about her privileged world are stripped away.

In French with English subtitles.

For more information and ticket reservations, please click here.
MUSIC
August 2 | 10:00 p.m.
9:30 Club

Petit Biscuit is a 17 year old electronic music producer from France, keen to take on the world. After picking up the cello at age 5 and entering French classical music school the Conservatoire soon after, things heated up when Petit Biscuit got his first PC at 11. Editing and mixing all the sounds of his tracks himself, he excels in creating unmistakable chopped and twisted vocal leads.
Mehdi, as he's known by his friends, draws from both his "real" instruments and the unusual and autonomous digital sounds he creates. On stage, Petit Biscuit plays as many real­time parts as he can, while carried away by the machines he programs. The live show combines analog and electronic, interplaying sounds, videos and lights. Petit Biscuit takes his public with him into a vibrant odyssey, and plunges it into an atmosphere that feels both familiar and exotic. Every live show he has played thus far has sold out.

For more information and ticket reservations, please click here.
VISUAL ARTS
August 18 - October 7, 2017
Vivid Solutions Gallery
Anacostia Arts Center

The Vivid Solutions Gallery presents Black Dolls, an exhibition by French Guianese photographer Mirtho Linguet. Inspired by the 1973 poem Limbé by Léon-Gontran Damas (French Guiana, 1912 – Washington DC, 1978), co-founder of the Negritude movement, Black Dolls is a visually impactful series of images which questions the impact of racism on the body and its representation.
Mohamed Bourouissa: Urban Riders

Until October 2, 2017
Barnes Foundation

Mohamed Bourouissa: Urban Riders features approximately 85 works—including drawings, photos, costumes, sculptures, and a video—presented for the first time in the US. Since 2002, Bourouissa (b. 1978, Algeria; lives and works in Paris) has been developing a photography practice, drawing, and creating video rooted in social reality. Working primarily with representations of a contemporary urban environment, he is interested in the stereotypes associated with geographic and social spaces. Inspired by painting and contemporary photography, his works interweave fictional and documentary threads.
Until September 3, 2017
ARTECHOUSE

XYZT: Abstract Landscapes, a world-travelled installation by leading contemporary digital French artists and multimedia choreographers - Adrien M & Claire B - will be on view for three months as ARTECHOUSE's inaugural exhibition.

This interactive, multi-space digital arts experience lets you manipulate time and space. Offering an exploratory physical experience through ten digital landscapes, you'll be invited to play, dance and marvel at the landscape of lines, dots and letters in this virtual playground of four dimensions - X (horizontal), Y (vertical), Z (depth), and T (time). Whether you are walking on floors that react to footsteps, manipulating light particles within a giant digital cube or blowing into glass boxes and witnessing virtual letters that assemble and disassemble as by a touch of magic, you are in for an immersive sensory encounter.

More information here.